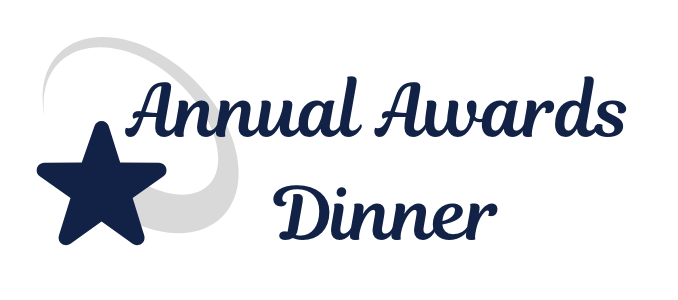 The following Awards are not required to be awarded annually:
Business of the Year
-Must have positively impacted the business community.
-Contributes and promotes the economic growth, stability and improvement of the area.
Emerging Business of the Year
-Must be a young and growing business, that has demonstrated commercial promise as well as a commitment to the community.
Non-Profit of the Year
-Must be an active 501-C-3 organization.
-Must have a record of longevity and stability.
-Must demonstrate community consciousness with civic/community involvement.
Beautification Award
-Recognizes outstanding efforts by businesses, institutions and churches that contribute to beautification through landscaping and property improvements. Those that go above and beyond to keep their business, industry, college, church or political subdivisions clean, maintained and landscaped are eligible.
Community Involvement Award
-An individual(s) who spends their free time giving back to the community.
-Volunteer services are beneficial to the community.
-Must possess characteristics including honesty, sincerity, integrity, and benevolence.
Business Community Advocate Award
-Above-and-beyond business leadership, employee engagement, and corporate social responsibility.
-Outstanding contributions during the past year to employees and the community.
-The company has been a longtime advocate for the community and has a longstanding reputation for above-and-beyond corporate social responsibility efforts.
-This award recognizes excellence in Corporate Social Responsibility, particularly as it relates to Loveland.
-Focused on job creation.
Randy K. Stanifer Health, Wellness & Fitness Business of the Year
-Must actively encourage healthy and well-balanced lifestyles and embrace activities that promote wellness in the workplace to employees, their families, community and customers. -Additional criteria include health risk assessments, support for physical activity and healthy eating programs, educational sessions, and incentives for
participation in wellness programs.
Community Responder Award
-May be awarded to individuals, groups and programs that have made outstanding contributions to the community including community safety, community resourcing and responds to community needs
-Made significant contributions and helped to protect the safety and best interests of the citizens they serve.
-Has gone above and beyond their responsibility to the community and works to improve quality of living. Additionally, this person takes pride in the town they serve
Young Professional of the Year Award
-An up and coming community person under 40 who has demonstrated success and vision, made noteworthy contributions and is on his/her way to making a meaningful imprint on the future of his/her organization and the local business community.
Woman-Owned Business of the Year
-Must be a woman-owned business that has demonstrated leadership, excellence, innovation, growth, strength, and leadership
Best Customer Service Award (NEW this year!)
-Awarded to a business or individual who is extremely conscientious in ensuring customers receive the guidance and answers they need in a timely and courteous manner. Continuously exceeds expectations when providing assistance to customers, displays initiative and resourcefulness when troubleshooting problems and/or complaints.
Hidden Hero Award (NEW this year!)
-Think of this as the "unsung hero"
-Recognizes a business or individual who have positively influenced a the community from behind the scenes with a positive attitude, a willingness to help in whatever capacity necessary, and a commitment to excellence.